iRAP assessments are an internationally-recognised approach to managing road safety risk and saving lives. By taking iRAP training you and your team will build knowledge about infrastructure risk and develop the skills needed to perform iRAP assessments. 
Search for the right training solutions for you below, alternatively contact iRAP's Training and Accreditation Coordinator Alessandra Françóia (alessandra.francoia@irap.org) for more information.
Find out more information on our TRAINING services here and on our ACCREDITATION services here.
Want to know what participants thought of some of our online training webinars? Visit our Training feedback testimonials page

Star Rating for Schools online course (take at your own pace)
June 1

-

December 31

N/a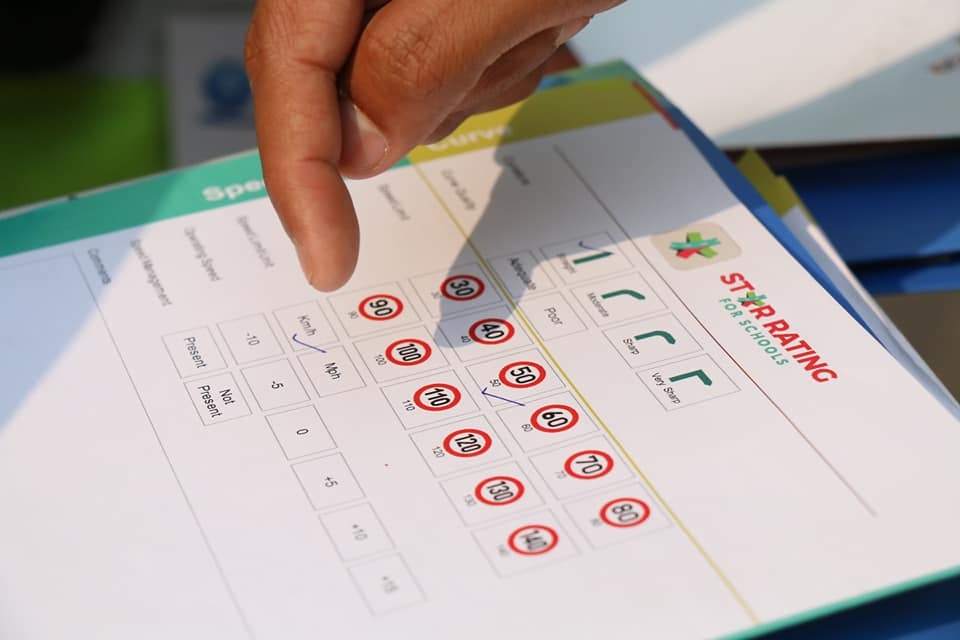 Building capacity on school zone risk assessment with Star Rating for Schools
Road traffic injuries are the leading cause of death for children and young adults aged 5–29 years. It is estimated that each day 500 children are killed in preventable traffic crashes around the world. The United Nations (UN) have adopted targets that include ensuring 3-star or better roads for all road users. Star Rating for Schools (SR4S) harnesses the power of the iRAP Star Rating for Pedestrians to measure the risk children are exposed to on a journey to school.
The course is for those who want to understand and perform SR4S assessments. They are suitable for technical officers, engineers and road safety advocates. Experience in data collection and analysis is recommended but not mandatory.
The is course was delivered in March/April during a webinar series. Now we are offering the course as videos and can be taken at your own pace.
The curriculum includes:
Introduction to iRAP and assessment methodology.
Background of SR4S and programme overview.
Introduction to road attribute coding.
How to report assessments and projects.
How to use the results to advocate for safer school zones.
The practical survey, coding and star rating for schools activities.
A certificate will be granted upon successful completion of the entire course and requested assignments.
CLICK HERE TO REGISTER YOUR INTEREST FOR THE COURSE. 
Star Rating For Schools would like to thank our sponsors and partners:
The Lead Partners are world-leading NGO's involved in school road safety that have supported SR4S's development. They facilitate the global delivery and oversight of the Star Rating for Schools programme as part of their own initiatives, and are available to support organisations interested in improving the safety of children and ultimately delivering 3-star or better pedestrian journeys to, from and around schools. For more information on the Lead Partners visit https://www.starratingforschools.org/partners/