iRAP assessments are an internationally-recognised approach to managing road safety risk and saving lives. By taking iRAP training you and your team will build knowledge about infrastructure risk and develop the skills needed to perform iRAP assessments. 
Search for the right training solutions for you below, alternatively contact iRAP's Training and Accreditation Coordinator Alessandra Françóia (alessandra.francoia@irap.org) for more information.
Find out more information on our TRAINING services here and on our ACCREDITATION services here.
Want to know what participants thought of some of our online training webinars? Visit our Training feedback testimonials page

Serie de seminarios web de Clasificación de Estrellas para Diseños (Empeza en 16/06)
June 16, 2020 @ 10:00 am

-

June 25, 2020 @ 11:30 am

UTC-5

US$300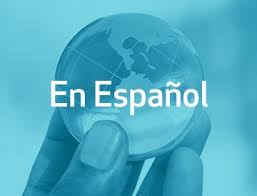 Inscripción abierta ahora
Esta serie de seminarios web le permitirá utilizar la aplicación web iRAP Star Rating for Designs (SR4D) para evaluar diseños y ayudar a que las vías sean seguras antes de que se construyan.
La aplicación SR4D desempeña un papel fundamental en el logro de las Metas Mundiales de Las Naciones Unidas para el Desempeño de la Seguridad Vial, en particular la Meta 3: Para 2030, todas las nuevas vías alcanzan estándares técnicos para todos los usuarios de la vía que tienen en cuenta la seguridad vial o cumplen con una clasificación de tres estrellas o mejor.
Cada módulo tiene entre 60 y 70 minutos y cubre los siguientes temas:
– Introducción al iRAP, el contexto mundial de los diseños seguros y el «sistema seguro».
– Usar la aplicación web SR4D para clasificar un diseño.
– Estimación del cambio en muertes y lesiones graves debido a un diseño.
– Desarrollar un Plan de Inversiones para mejorar la seguridad de un diseño.
La serie incluye actividades prácticas,  tareas,  y certificado al finalizar todas las asignaciones.
Fechas y horas: 16, 19, 24 y 26 deJuño de 2020 / 10.00 am (UTC-5)
Quién debe asistir a este curso:  Este curso es para personas que quieren entender y producir Clasificación de Estrellas Planes de Inversión para Diseños. Esta serie es adecuada para planificadores de vías y transporte, diseñadores, ingenieros, investigadores y auditores de seguridad en las autoridades de vías, consultoría y empresas contratadas, organizaciones de investigación, organizaciones no gubernamentales, bancos de desarrollo y agencias de las Naciones Unidas.
NOTAS IMPORTANTES:
Se recomienda que quienes se registren para esta serie de seminarios web también participen en lo curso Los fundamentos para Clasificar por Estrellas las vías. Aquellos que se registren para ambos recibirán un descuento de USD50.
Los presentadores de esta serie de seminários web, desarrollarán el curso en idioma Español y mostrarán como acceder y usar la herramienta SR4D (Star Rating For Designs), que para llevar a cabo los análisis sólo está disponible en idioma Inglés.
Cuota de inscripción: USD300. Se requiere el pago completo antes de acceder a los materiales de prelectura, videos para cada módulo, asignaciones y certificado al finalizar.
Información: training@irap.org
Enlace de registro: https://app.smartsheet.com/b/form/a4f63e6d1046421abfe2447056f820a4