iRAP assessments are an internationally-recognised approach to managing road safety risk and saving lives. By taking iRAP training you and your team will build knowledge about infrastructure risk and develop the skills needed to perform iRAP assessments. 
Search for the right training solutions for you below, alternatively contact iRAP's Training and Accreditation Coordinator Alessandra Françóia (alessandra.francoia@irap.org) for more information.
Find out more information on our TRAINING services here and on our ACCREDITATION services here.
Want to know what participants thought of some of our online training webinars? Visit our Training feedback testimonials page

Banco Mundial y iRAP salvando vidas en la Iniciativa Bloomberg para la Seguridad Vial Global – seminario web de resultados clave
December 17 @ 10:00 am

-

11:00 am

UTC-5

FREE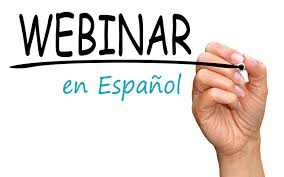 A través de Bloomberg Philanthropies Initiative for Global Road Safety (BIGRS), el Fondo Mundial para la Seguridad Vial (GRSF) del Banco Mundial apoyó las evaluaciones y capacitación de iRAP en 10 ciudades y a nivel nacional en 5 países entre 2015-19. Este seminario web resume los logros clave, incluidos los resultados de las evaluaciones de carreteras existentes y los diseños que salvan vidas y las mejoras viales.
PARA REGISTRARSE, HAGA CLIC AQUÍ
DESCARGUE EL FOLLETO DEL SEMINARIO WEB AQUÍ
Este seminario web estará disponible en inglés el 17 de diciembre a las 3 p.m. UTC+7 (Bangkok, Jakarta, Hanoi time). Ver más información here.