iRAP assessments are an internationally-recognised approach to managing road safety risk and saving lives. By taking iRAP training you and your team will build knowledge about infrastructure risk and develop the skills needed to perform iRAP assessments. 
Search for the right training solutions for you below, alternatively contact iRAP's Training and Accreditation Coordinator Alessandra Françóia (alessandra.francoia@irap.org) for more information.
Find out more information on our TRAINING services here and on our ACCREDITATION services here.

iRAP's Star Rating for Designs 4 Part Webinar Series (July 2019)
July 9 @ 5:00 pm

-

July 18 @ 6:30 pm

UTC+11

$US300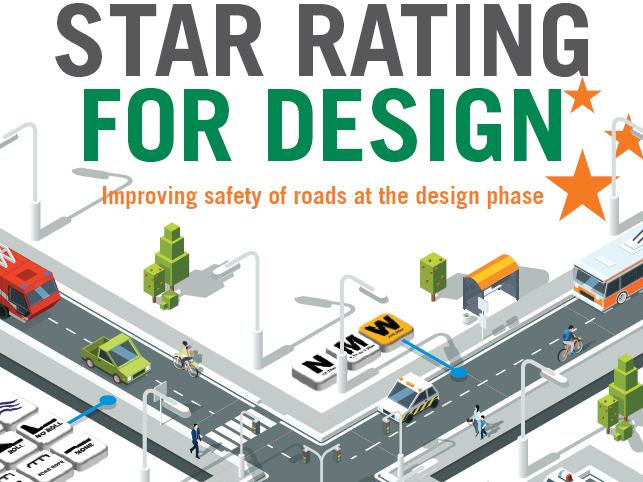 REGISTRATION NOW OPEN – The webinar series will be held at 5.00pm AEST on 9 July, 11 July, 16 July and 18 July 2019
Following the launch of Star Rating For Designs (SR4D) in November 2018, it is now included as a new training topic in our portfolio.
Download SR4D webinar series flyer here
The SR4D tool empowers designers and road engineers to assess the road safety of a design and improve its safety star rating before the implementation of civil works. It enables the Star Rating Methodology to be streamlined into the road design process.
This online tool plays a critical part in working towards the United Nations Global Road Safety Targets set last year, in particular UN SDG global road safety Target 3: By 2030, all new roads achieve technical standards for all road users that takes into account road safety, or meet a three star rating or better.
Contact us if you are interested in SR4D training on how to use this new useful  iRAP tool.
PLEASE NOTE: It is highly recommended that those registering for this webinar series also participate in the STAR RATING ESSENTIALS video series. Those registering for both will receive a USD $50 discount on the Star Rating Essentials series. 
Please also note that If this time zones does not suit your needs, the videos will be available after the sessions for all paid attendees